P.O. Box 1050, Gretna, Fl. 32332
​ Phs: 850-270-8793( voice) or 792-2152 (photos, text,voicemail)
Email: ycmad2733@gmail.com
YOUR CONTRIBUTION Helps us, Help Them!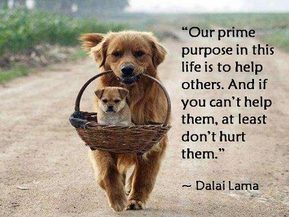 Our mission is to prevent animal neglect, abuse and abandonment. In order to fulfill our mission we strive to prevent animal overpopulation.
To achieve this goal we provide Families in Gadsden Co., and adjacent neighbors in Florida. the opportunity to secure:
LOW COST (co-pay ranging from $20-$50) vouchers for spaying/neutering companion pet(s)
Co-pay for dogs based on sex and weight. Dogs over 50 pounds co-pay will increase $1.00 per pound.
LOW COST WELLNESS VOUCHERS ( vaccines dog/cats $25; vaccines, Heartworm and Fecal test $40)
Emergency Pet Food Assistance, (see PET FOOD ASSISTANCE APPLICATION FORM)
Emergency Veterinary Financial assistance (fund pairing) contribution based on need and funds availability,contribution does not cover the total cost of intervention. ONLY for Gadsden Co. residents!
Aid rescuing AND re-homing domestic animals who are victims of abuse , neglect or abandonment
By providing these services we encourage responsible pet parenting, education regarding the importance of spaying and neutering the humane alternative to control animal population; prevent/stop abandonment, neglect and abuse
​
​Want to know more about us? Click this link:
/about-us.html
---
2018 comes roaring your way!
GADSDEN, LIBERTY AN JACKSON CO. RESIDENTS and ADJACENT NEIGHBORHOODS are now able to secure LOW COST SPAY/NEUTER AND WELLNESS (vaccines) VOUCHERS. Collaborating clinics" Animal Aid Spay and Neuter Center, Tallahassee, FL; Wiregrass Spay and Neuter Alliance, Dothan, AL. Operation Spay Bay, Panama City, FL. (currently closed post hurricane Michael), Winter Animal Hospital and Cumberland Animal Clinic, in Havana, FL.
Emergency Veterinary Assistance for dog(s)/cat(s) will be offered only to residents in Gadsden call us for more information.
Did you know that our organization is actively helping dogs in Puerto Rico? Did you know we have been aiding animals in the Island for the last 10 years? Yes, even before Hurricane Maria devastated the Island Commonwealth our organization's branch in the Island, known as LOS CALLEJERITOS DE PUERTO RICO, has been issuing low-cost spay neuter vaccination vouchers to pet guardians, as well as aiding grassroots animal rescuers with dog food and veterinary services. We are currently engaged in an active campaign to spay neuter and vaccinate dogs in the Island. The vast majority of the dogs we help have guardians who are unable to afford the cost of spaying, neutering and vaccinating; other dogs are strays or animals abandoned by fleeing guardians after the hurricane. Those are vetted in hope that they will be transferred to no kill shelters in the Mainland. If it is in your heart to help us with this project please consider donating to this cause. We will continue to aid animals and people in the Island for as long as we are able.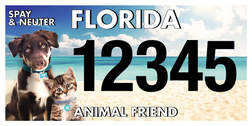 Have you purchase your plate yet? Did you know that funds from your purchase are used to provide grants to spay and neuter animals in Florida?
​

---
Hurricane Michael! We thank our supporters and all who made it possible for us to be able to serve you!
Get your pets prescriptions, like
NexGard
, for less from 1-800-PetMeds